Dubai's Biggest Fitness Competition is Back: Qualification Details and Dates Here
---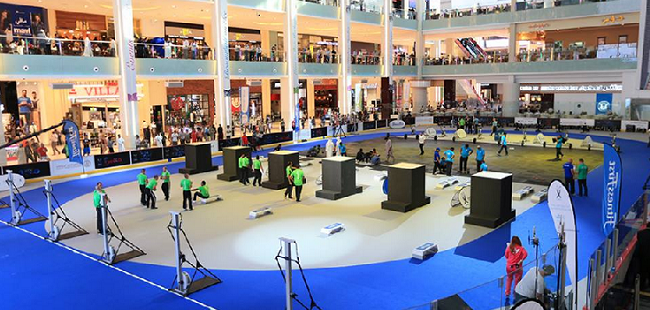 It's that time of year again where athletes get prepared for one of the biggest fitness events around - the 2016 Dubai Fitness Championship is back for its fifth year! Here are some preliminary details to get you warmed up!
Under the patronage of his highness Sheihk Majid Bin Rashid Bin Mohammad Al Maktoum, this year's event truly has gone global with more participants from around the world having the ability to qualify from their own homes through the competition's new online qualifying stages.
The online qualifying will include 3 workouts over three weeks and the top 30 males and top 30 females will qualify for the finals which will be held from December 7th to 10th in Dubai.
What's even more attractive for athletes is all those who qualify for the finals will receive prize money that can be put towards their flights and accommodation, so that they can compete for the $50,000USD overall first place prize.
This year is the fifth edition of the competition and will comprise of 15 various workouts from swimming, running, olympic lifting, circuit training, odd objects and more. Each workout will test a different component of fitness which means those that qualify will need to be well rounded athletes if they desire to be crowned champion of 2016. Each workout will also reward those that do well in that particular stage, with the top 3 males and females receiving up to $3000USD for producing the best score in a workout.
The first qualifying workout will be released on October 12th and scores must be submitted by October 16th, which is also the same date that registration closes. The second workout is released on October 19th and the third a week later on the 26th October. Athletes must complete all three workouts and submit before each of the cut off times in order to eligible for qualification.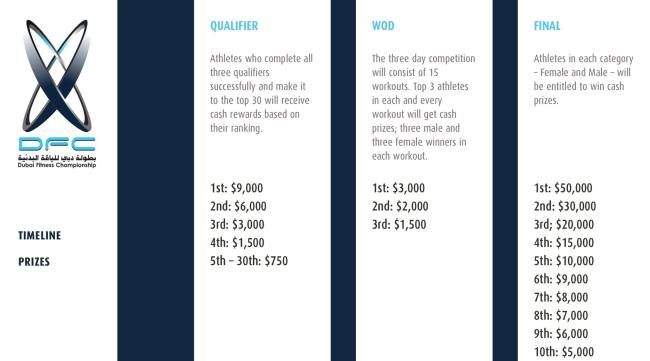 More details to follow as they are announced – watch this space!
For more information on the competition and how to enter, visit www.dxbfitnesschampionship.com.
RELATED ARTICLES
---