UAE Fit Pros: 5 Reasons to Attend the Upcoming FITME Convention in Dubai
---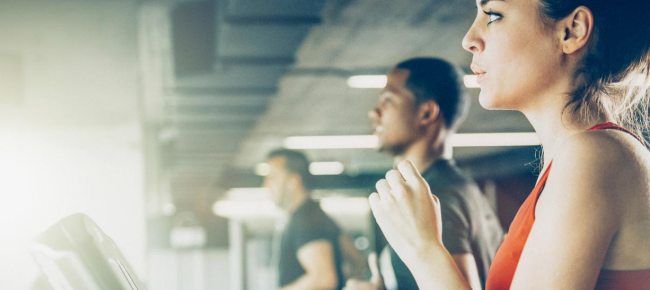 As the UAE and Middle East fitness industry continues to grow and evolve, post-summer fitness season in Dubai is about to see a number of new fitness events taking place in the region over the coming weeks. While some of these are aimed at fitness enthusiast residents, the time has seemingly come for a large scale fitness convention to also establish itself in the region, providing a professional gathering for those who work in the fitness industry. While the region, and UAE in particular, has seen some smaller scale industry conventions take place over the years, there's yet to be a large convention like those which take place in other regions.
Enter: FITME…
The Fitness Middle East (FITME) Convention is one of the events aiming to fill this gap with their upcoming convention taking place on 9 – 11 November. Their venue is the Dubai World Trade Centre, so you know they're not messing around.
The event is geared to provide learning and networking platform for fitness professionals, offering CPD courses and short workshops.
According to organizers, the show is organized with five main themes in mind - Wellness and Nutrition, the Business of Fitness, Functional Fitness, Group Exercise and Research and Technology – with workshops aimed at addressing each of these topics.
Here are 5 main reasons for fitness professionals to attend this year:
The show will be looking at the fitness industry as a whole. This means not only focusing on specific fitness programs and specific equipment, but looking at a wider spectrum of topics such as the effect of music to fitness. Locally relevant angles, such as the Emirati perspective on fitness, will also feature. As a result, they hope professionals will leave having a better understanding of how to make their programs more efficient.


Aside from the full-day CPD programs and short courses, a 2 day exhibition will be running alongside the convention with fitness companies from healthy food to sports apparel will be showcasing their latest products and services. Fitness enthusiasts are welcome to visit this event and gain inspiration for living healthy in the UAE.


The speaker line up is good. As of now, confirmed speakers include well-known local fitness experts such as NeuroPilates Teacher Trainer, Heba Abdel Gawad, Dr of Naprapathy, Ian Houghton, Lead Instructor for Neurokinetic Therapy in the Middle East, Keith Littlewood and Neural Performance Specialist, Yousef Elfakhri, among others. International speakers include the likes of IDEA World 2016 Fitness Instructor of the Year and Award-winning International Speaker, Sgt Ken®. See the full list of speakers here.


There will, of course, be networking opportunities for industry professionals. You never know who you'll meet and what professional doors might open up


The event is held at the centre of exhibitions and conferences, The World Trade Centre, very convenient and well equipped, with plenty of parking.
The FIT ME convention is taking place from November 9 – 11. View the event's website to find out more and to register. For fitness enthusiasts interested in attending the expo, entrance is free.
RELATED ARTICLES
---