5 Cool Obstacle Races Coming Up This Event Season in the UAE!
---
It's almost fitness event season in the UAE and that means, among other things, that an obstacle race is coming to a sandpit near you! Signing up for any fitness event is a great goal to keep you motivated to train, but there's something extra fun about obstacle races that makes them a super cool event to train for. Things kicked off with the Talise Sandstorm 8 last weekend, so here's a round of some of this season's other best obstacle races coming up – some regulars, and some new!
Desert Warrior Challenge
21st October @ Dubai Police Academy, Dubai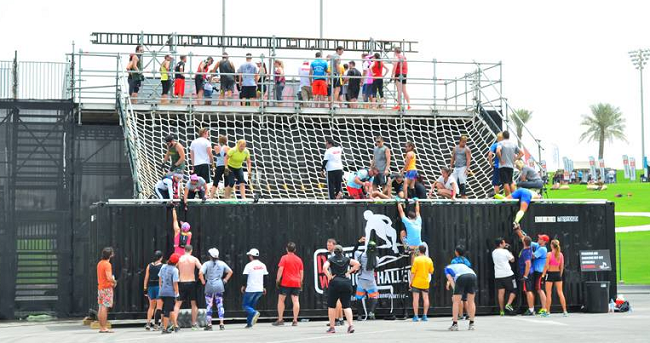 Be ready to run, jump, crawl, climb, carry and slide your way through a course designed to test everyone, and get ready for lots of sand, at the Desert Warrior Challenge! This year sees organizers introduce Dubai's first 20km obstacle route, the Extreme Warrior, which will feature over 30 obstacles. From a 5k 'Fearless' category to a 10k 'Ultimate Warrior' category to the mammoth 20k course, plus a juniors category for the kids, there's something to suit everyone at this race.
Price: Fearless (5km): US$105, Ultimate (10km): US$120, Extreme (20km): $149.
Click here for more info!
Reebok Spartan Race
18 November @ Mleiha, Sharjah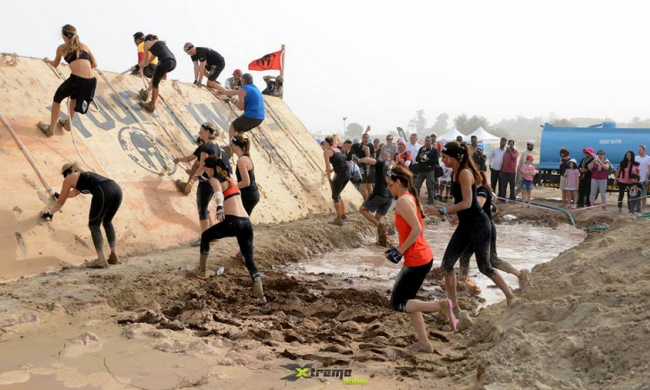 Photo credit: Xtreme Dubai
The Reebok Spartan Race is certainly a race with a lot of hype around it, thanks to its popularity around the globe as a hard core obstacle competition, which made its debut in the UAE in 2015 with its 5km Dubai course.
If you're determined to get your best time, you can even go online and get tips on overcoming the expected obstacles in the most efficient possible way. Yep, pretty serious stuff!
The event heads out to Sharjah this November 18, to Mleiha, a preserved ancient site located 60km from Sharjah International Airport and soon to become a UNESCO heritage site.
The Sharjah event options are the Sprint, which consists of 20+ obstacles over 5km, the Beast, which is another huge 20km course with over 30 obstacles, and a Kids course.
Price: From US$135 for Beast distance and from US$72 for the Sprint. Price depends on time of day and category.
Visit spartanrace.ae for more info!
Ice Warrior Challenge
4 November @ Ski Dubai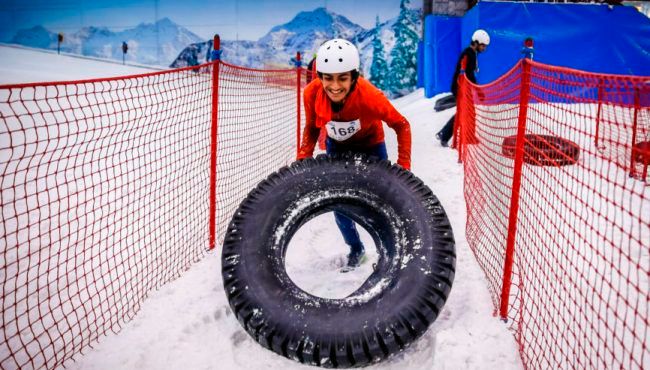 Ski Dubai's 7th Annual Ice Warrior Challenge will take place on 4 November this year.
The indoor snow park will be transformed into an obstacle course, where participants will endure temperatures as low as -4 degrees Celsius while also navigating their way through obstacles that include monkey bar swings, tyre course, a cargo net crawl and black run climb, among others.
All proceeds from the event go to the Dubai Center for Special Needs. There are various prizes to be won throughout the event, including the main prize: a two-night stay at Kempinski Hotel's Ski Chalets.
Price: AED250 per person. Registrations close 30 October.
Click here for more information.
Tough Mudder
9-10 December @ Hamdan Sports Complex, Dubai
This world-famous obstacle race is set to make its regional debut in Dubai this December.
Taking place in the grounds of the Hamdan Sports Complex the du Tough Mudder will include 8km and 16km courses. Promoted as 'Probably the toughest event on the Planet', the challenge distinguishes itself through larger than life obstacles.
Some of the most famous Tough Mudder obstacles include 'Arctic Enema 2.0' (an icy water plunge), and 'Electroshock Therapy' (a muddy sprint through dangling electric wires). 2016 has also seen the introduction of the 'Block-Ness Monster' where Mudders will have to push, pull and roll their way through 60 feet of slick, rotating barriers in a water pit.
Children aged 7-13 can also get involved with the Mini Mudder, a 1.5km obstacle course mud run.
Price: AED290 General entry for 8km, AED415 General entry for 16km.
Follow Tough Mudder UAE's Facebook page for more info.
Wadi Adventure Race 12
Date TBC @ Wadi Adventure, Al Ain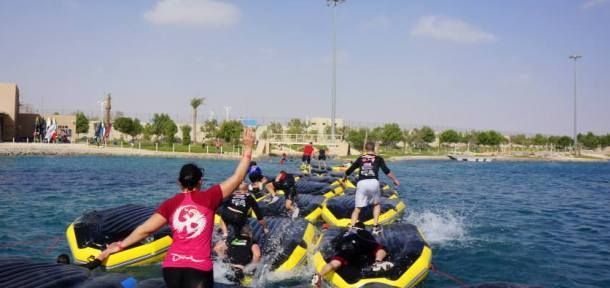 The UAE's original obstacle race series will also be back as well this event season, but the exact date is yet to be announced (it will not be this year though).
What's unique about this obstacle event is its location at Wadi Adventure water park at the base of Jebel Hafeet in Al Ain. The surroundings and terrain allow for a wider variety of obstacles, some of which have included old favourites like the sand bag carry, walking upstream in the man-made rafting river and jumping on & over rafts to make it to land.
Organizers try to pack the courses with lots of obstacles – at one of their more recent events the 5km loop course was jam packed with over 25 obstacles (that's more than 1 every 200m!). Distances in previous events have included a 5km, 10km and 15km course.
Follow the Wadi Adventure Race Facebook page to keep up to date with the latest event announcements.
RELATED ARTICLES
---