30 Quick and Easy Healthy School Lunch Box Ideas
---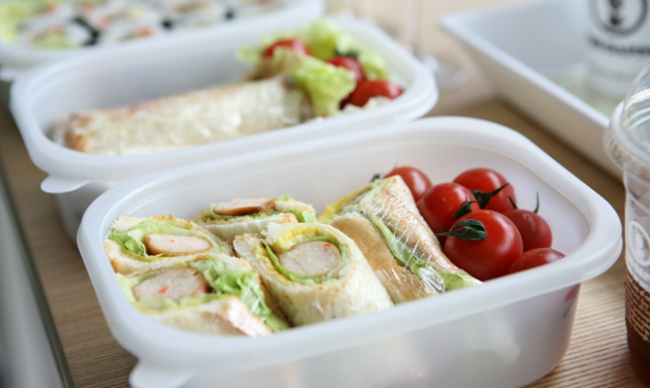 It's that time of year again where parents are busy preparing their kids to start the new school year! Planning what goes into your child's lunch box and what they are eating at school is vital for optimal learning. Children that eat healthy foods throughout the day are have stable energy levels, positive moods and a high motivation to learn. On the other hand, a child who snacks on highly processed and nutrient-poor foods will find learning and concentrating during class a difficult task.
With the huge variety of snack foods on the supermarket shelves in their bright coloured and enticing packaging, finding the right foods and snacks for your child can be challenging. Below, nutritionist Chloe Moir outlines the main components to a healthy lunch box, as well as a list of 30 quick and easy healthy school lunch box ideas.
1. The Main Meal
It is important for your child's lunch to contain unprocessed carbohydrates and wholegrains. My favourite examples are; sweet potato, potato, pumpkin, brown rice, quinoa, oats and buckwheat. Add to this a quality source of protein to help keep them feeling full. For example, lean beef meatballs, black bean burger patties, almond crumbed chicken bites or boil eggs.
2. Fruit and Veg
Include loads of fresh vegetables and fruit. Make eating easy by cutting the fruit and vegetables up into slices. Include a healthy dip such as hummus and guacamole for vegetable sticks and yoghurt or natural nut butter for fruit. These healthy dips are also a great way to include protein and fats into your child's meal.
3. A Healthy Treat
Don't forget to make the lunch box a little more exciting by including a healthy treat such as chocolate date raw balls (blend together 1 cup of softened dates, 3 tablespoons of raw cacao powder and ½ a cup of ground almonds or seeds) or a homemade trail mix (nuts or seeds, goji berries, coconut flakes).


30 Quick and East Healthy School Lunch Box Ideas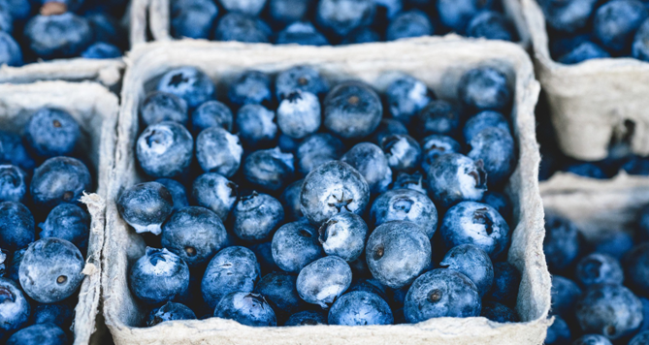 Apple slices with nut or seed butter
Raw Oat bars – (3/4 cup quick rolled oats, 1/4 cup almond butter or seed butter, 1/4 cup chia seeds, 1 tablespoon maple syrup, 1 teaspoon cinnamon, 1/4 cup water – blend together in a food processor. Press into a lined tin and leave to set in the fridge).
Oven roasted chickpeas.
Cherry tomatoes and cheese cubes.
Chocolate Date balls – (blend together 1 cup of softened dates, 3 tablespoons of raw cacao powder and ½ a cup of ground almonds or seeds).
Homemade kale chips.
Greek yoghurt and blueberries.
Sliced cold omelette.
Banana pancakes – (whisk together 1 mashed banana and an egg, cook in a pan with a little coconut oil).
beetroot hummus and vegetable sticks.
Homemade guacamole with buckwheat crackers or carrot sticks to dip.
Organic rye bread with a nut butter spread.
Homemade trail mix – (nuts or seeds, goji berries, coconut flakes and dark organic chocolate).
A small fruit smoothie – freeze overnight and it will be defrosted to drink by morning tea.
Baked sweet potato, beetroot or carrot chips– (slice vegetable thinly, mix with coconut oil and roast in the oven until cooked).
Organic buckwheat crackers.
Sugar snap peas.
Edamame.
Organic homemade popcorn.
Chia seed bircher.
Strawberries and blueberries.
Homemade dehydrated fruit such as apple, banana and apricots.
Boiled eggs.
Banana and berry chia seed pudding .
Banana Blueberry fritters – (2 ripe bananas, ½ cup blueberries, ¼ cup ground almonds, sprinkle of cinnamon – mix and cook in a pan with coconut oil).
Fresh fruit kebabs.
Apple and cinnamon wedges – (slice apple into wedges, sprinkle with cinnamon and bake in the oven with a little coconut oil).
Raspberries and greek yoghurt.
Celery sticks filled with peanut butter and topped with raisins.
This post is by Chloe Moir Nutrition blog where Dubai-based nutritionist Chloe Moir, a qualified nutritionist and personal trainer with a BSc in Human Nutrition and Sport & Exercise Science, shares her passion for nutrition, food, cooking and life. All of Chloe's recipes use real ingredients, plant-based and gluten free.
RELATED ARTICLES
---