Recipe | Healthy Snack: Seed Crackers
---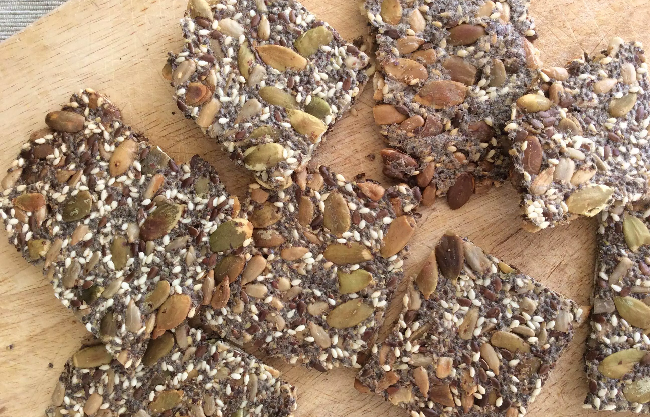 Food companies use clever marketing to promote crackers as a healthy food product. However, most crackers are made of inflammatory grains, hydrolised vegetable oil, thickeners, sugar and other food chemicals.
Rice crackers (or rice cakes) and other puffed grain crackers are quite popular now among people wanting to eat healthier as they are advertised as 'low fat' or containing only a few calories. I must admit I do love buckwheat crackers topped with guacamole! However, these crackers contain no goodness or nutrients and are purely just a load of empty carbohydrates and should be kept for a last resort. I tell my clients when you forget your lunch, run to the shop, buy some buckwheat crackers, tuna, avocado, tomato and you could turn it all into a substantial meal.
Here is a recipe for crackers that are actually nutritious and are so delicious they will cure your 'cracker craving'! The mix of different seeds provides you with healthy fats, iron, B-vitamins, antioxidants, magnesium and many other micro-nutrients. My favorite way to enjoy them is topped with avocado or beetroot hummus.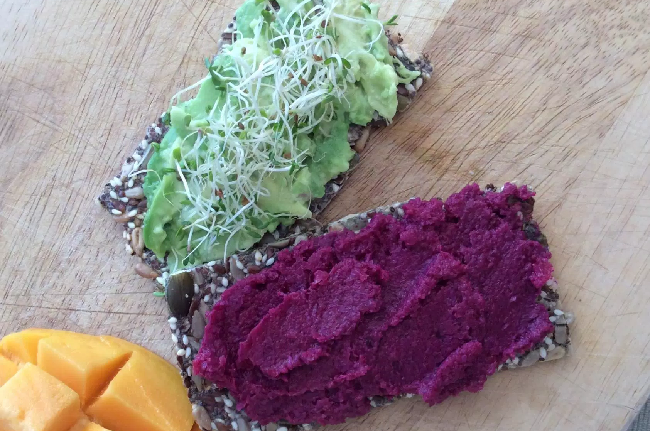 What You'll Need:
¾ cup pumpkin seeds
½ cup sunflower seeds
¼ flaxseeds
¼ sesame seeds
¼ chia seeds
¼ teaspoon of himalyan salt
1 tablespoon of ground flaxseeds
½ cup water
What To Do:
Mix all ingredients together and leave it to sit for 20 minutes. This allows the chia seeds and flaxseeds to soften, absorb the water and bind everything together.
Tip the mixture out onto a lined baking tray. Using a spatula spread the mixture out as thin as possible.
Bake in the oven for 30 minutes at 180 degrees, but watch carefully that they do not burn.
Remove from the oven, cut into squares, turn each cracker over and bake for a further 10 minutes. Let the crackers cool on a baking rack and store in an air tight container.
This recipe is by the Chloe Moir Nutrition blog where Dubai-based nutritionist Chloe Moir, a qualified nutritionist and personal trainer with a BSc in Human Nutrition and Sport & Exercise Science, shares her passion for nutrition, food, cooking and life. All of Chloe's recipes use real ingredients, plant-based and gluten free.
RELATED ARTICLES
---