Recipe: Raw Vanilla & Coconut Cheesecake
---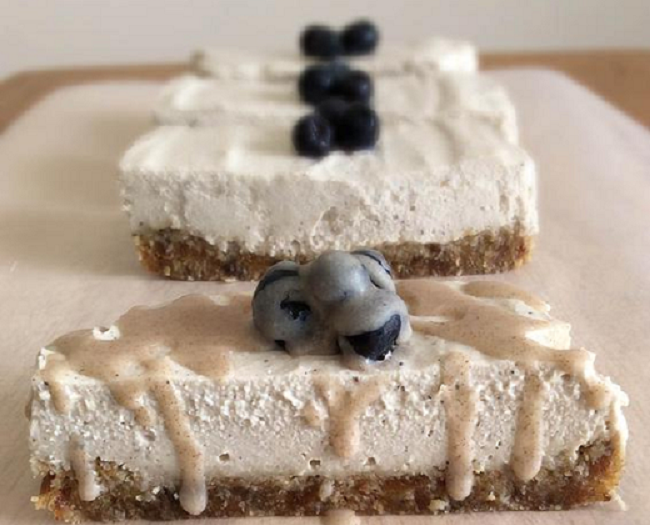 One of the most missed desserts by people who need to cut dairy out of their diet is cheesecake and ice cream! There are many different ways that a cheesecake can be made without diary, just takes a little research, experimenting and some time spent in the kitchen (and a food processor!).
In this recipe, the (gluten-free) base is chewy, the soaked cashews, once blended, turn into a thick cream which give the cheesecake its amazing texture, and the coconut oil helps it to set while the lemon adds that tart cheesecake taste. The coconut oil and coconut milk together do make it taste kind of coconut-ty, which is delicious!
Base:
1/4 cup shredded coconut
1/2 cup ground almonds
1/2 cup of finely chopped dates
2 tablespoons of coconut oil
What To Do:
Place chopped dates in a bowl with 2 tablespoons of boiling water and cover for 5 minutes to soften. Blend the dates with the coconut oil in a food processor until well combined. Add the rest of the base ingredients and blend into a crumb. Press into a lined container and leave it to set in the freezer while you make the cheesecake topping.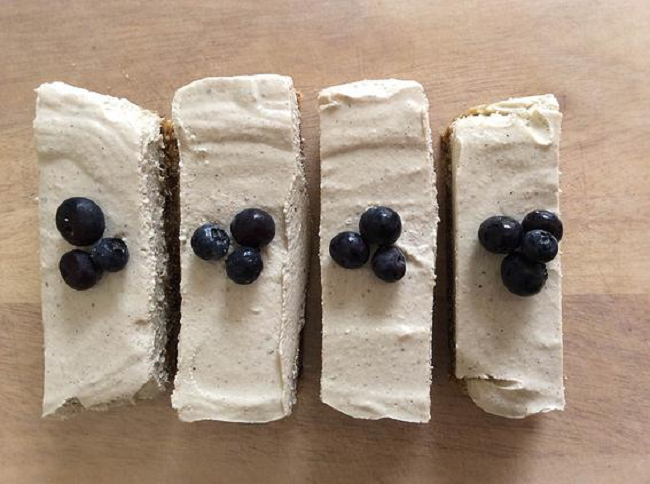 Topping:
½ cup of cashews soaked over night
½ cup coconut milk
¼ cup coconut oil (melted)
½ teaspoon pure vanilla powder
Juice of half a lemon
1-2 tablespoons pure maple syrup (depending on your sweetness preference)
What To Do:
Place all the ingredients in a food processor and blend until smooth. Add more lemon if you prefer a more tart taste. Pour over the base and leave in the fridge to set. I left mine overnight and it has set perfectly!
This recipe is by the Chloe Moir Nutrition blog where Dubai-based nutritionist Chloe Moir, a qualified nutritionist and personal trainer with a BSc in Human Nutrition and Sport & Exercise Science, shares her passion for nutrition, food, cooking and life. All of Chloe's recipes use real ingredients, plant-based and gluten free.
RELATED ARTICLES
---