Recipe: Chickpea, Cauliflower and Green Pea Curry
---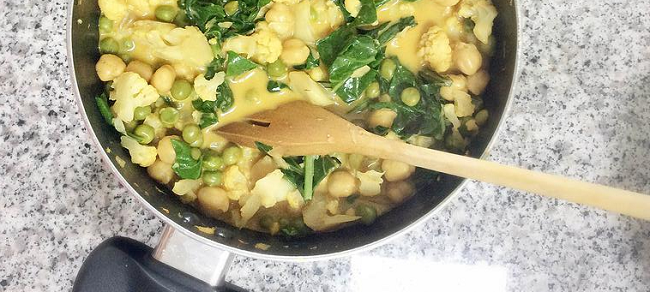 When you think of a curry most people think of a thick creamy oily sauce filled with fatty meat and served on a bed of fluffy white rice with a side of naan bread. While it's fair enough to satisfy that craving once in a while, it is possible for you to enjoy a delicious and healthy curry that will leave you feeling light and satisfied. In this recipe, Chloe Moir Nutrition has used her favourite vegetables that team perfectly with curry spices for a healthy curry that hits the spot. Feel free to add in an extra protein source such as chicken, prawns or fish and low GI carbohydrates such as quinoa or brown rice.
The following recipe makes enough for 4 servings.
What You'll Need: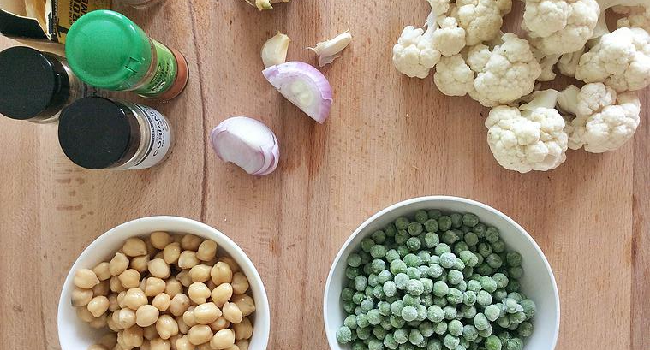 1 red onion, finely diced
2 cloves of garlic, crushed
3cm piece of fresh ginger, grated
½ a teaspoon of cumin
½ a teaspoon of turmeric
½ a teaspoon Cayenne pepper
½ a teaspoon of paprika
½ a teaspoon of ground coriander
½ a medium cauliflower
1 cup of frozen peas
1 ½ cups of chickpeas
½ a cup of water
1 tin of coconut milk
1 teaspoon of miso paste
2 big handfuls of chopped spinach
Salt and pepper
What To Do:
Heat a teaspoon of coconut oil in a medium pot, add the onion and cook until soft. Add the garlic, ginger and spices and cook for 2 minutes. Add the rest of the ingredients and leave to simmer on medium heat for 20 minutes. 5 minutes before serving stir through spinach.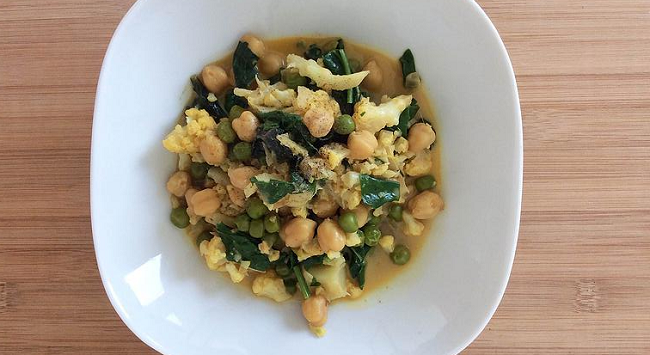 This recipe is by the Chloe Moir Nutrition blog where Dubai-based nutritionist Chloe Moir, a qualified nutritionist and personal trainer with a BSc in Human Nutrition and Sport & Exercise Science, shares her passion for nutrition, food, cooking and life. All of Chloe's recipes use real ingredients, plant-based and gluten free.
RELATED ARTICLES
---