FitSpiration: My First 10k Run
---
Going for a run is one of the cheapest and most effective forms of exercise! There's never a bad time to start running and set a fitness new goal, and with the Dubai Holding Women's Run coming up on November 7th in Dubai, now could be just the perfect time to set your sights on a new training goal!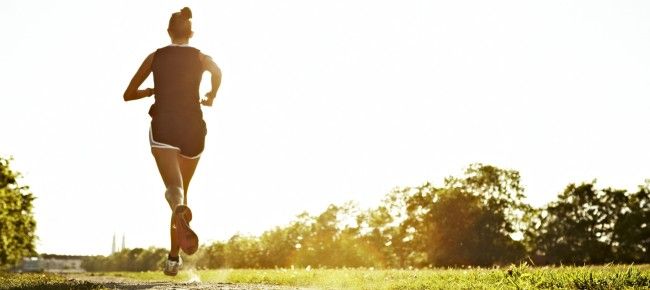 While committing to a running event can be intimidating if it's your first time, but it can also be exciting and the turn of new-found motivation & purpose in your fitness routine. Dubai resident Hania Al Lahham is one lady that knows all about the tests (including a big one on race day!) and triumphs of committing to and ticking off your first 10k run!
Here, she shares some of her highlights and top tips for your first Dubai Holding Women's Run !
On What Motivated Her New Goal
"I had been working really hard trying to get back in shape after my first pregnancy, so in addition to going back to my regular physical activities, I decided to push my limits and challenge myself to participate in my first race ever! I signed up for a 10km run and focused all my energy on training and improving my endurance."
On Her Training Leading up to the Run
"I took my training very seriously, running 3 to 4 times a week. I must say the few weeks before the race were quite intense, and I could really feel the improvement in my body! I was able to control my breath, run at a faster pace, for longer distances! Best feeling ever!"
On Her Biggest Challenge
"I think the hardest thing for me was increasing my pace. I was always afraid of losing my breath too soon, which would automatically slow me down and definitely not help in improving my target time. So then I decided to train more on speed than distance, and I also took some advice from friends who have raced before. I also started running with friends, which made the whole experience much more fun!"
On Her Race Day Experience
"It was not as I had imagined it! My alarm died on me on that specific morning and I unfortunately missed the start of the race... a day that was so important to me and for which I had been dedicating hours and hours of training! At first I felt extremely sad, helpless...but I was determined not to throw away all this hard work and so eager to experience the biggest physical challenge I had ever set myself. So I got dressed, picked up my friend and off we went! Even though the race had begun some 40 minutes prior, we were lucky enough the organizers allowed us to start at our time, and we even had a few supporters cheering for us all along the itinerary. Although we didn't experience the actual "race" with thousands of participants, we were both really happy to have achieved our goal and break our record. I ran 10 kms in 1 hour and 6 minutes, my personal best."
Her top pieces of advice for those taking on their first 10km
"Keep going and don't give up, regardless of your fitness level. Despite the "alarm clock" incident which was completely out of my control, I still went to the race, ran with all my heart and soul and broke my record! To set a fitness goal and achieve it is the best feeling and has a positive mental ripple effect. The most important thing is to commit to a few weeks training period before the race and to seek advice from those that have done it before. I'm looking forward to my next 10km!"
Looking for a challenge of your own? The Dubai Holding Women's Run is coming up on November 7th in Dubai!
RELATED ARTICLES
---